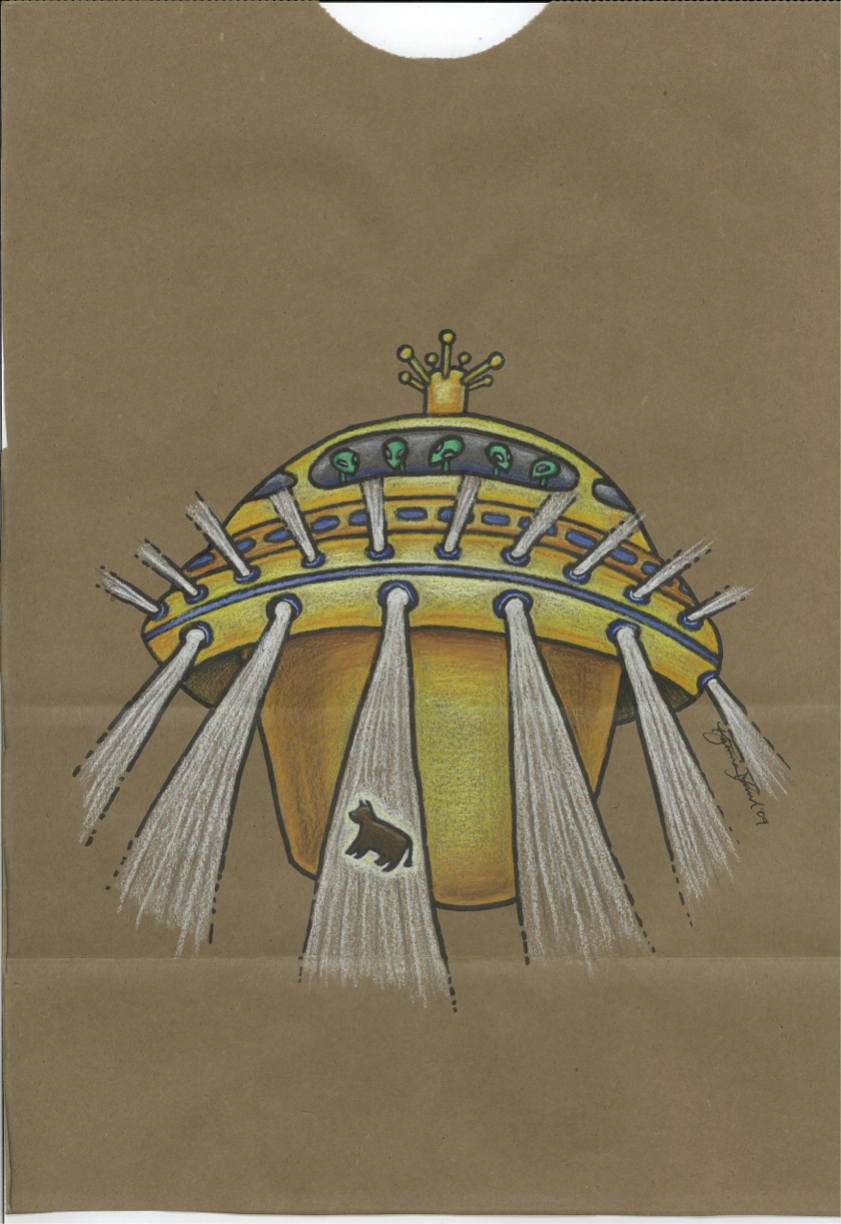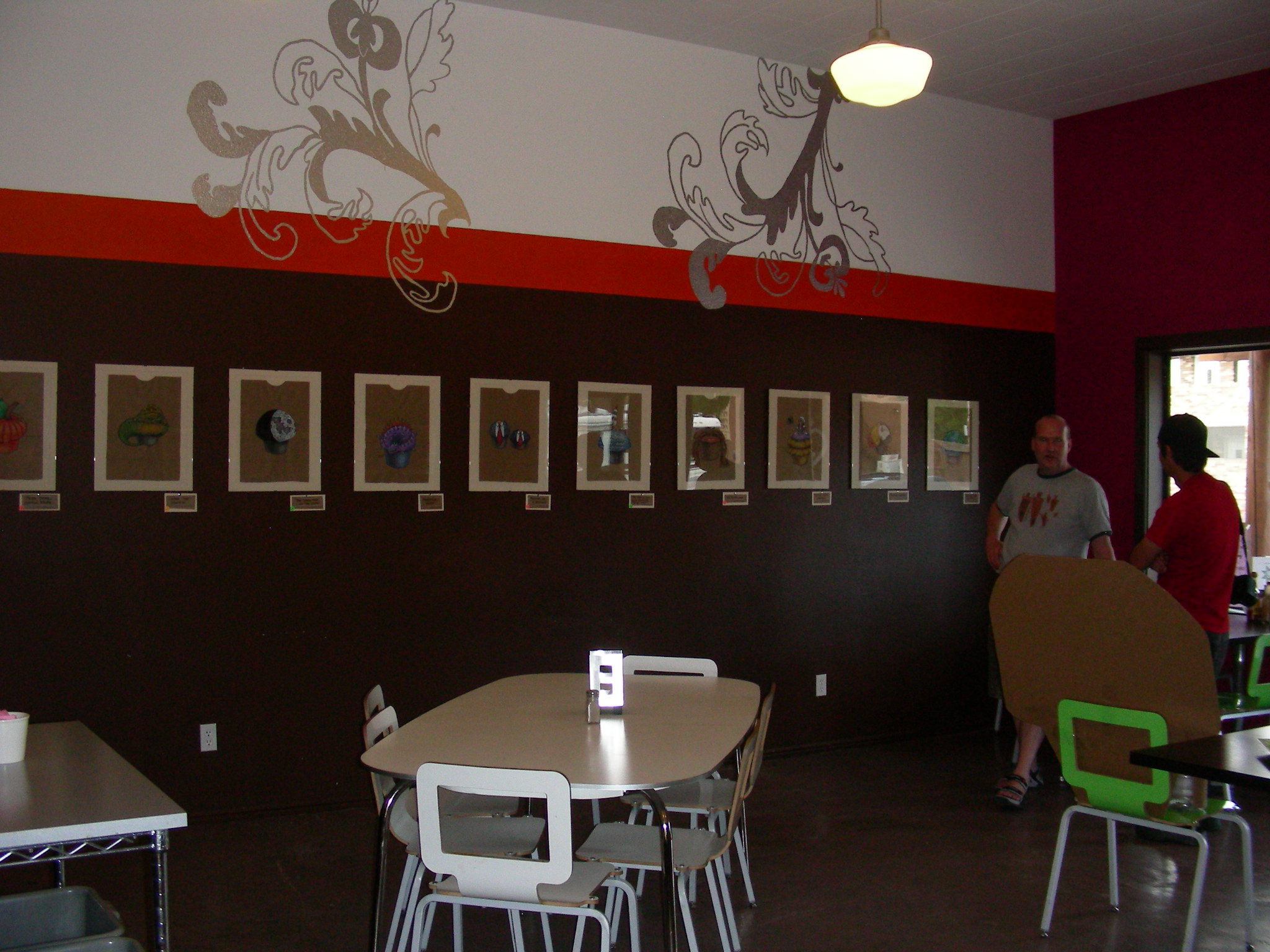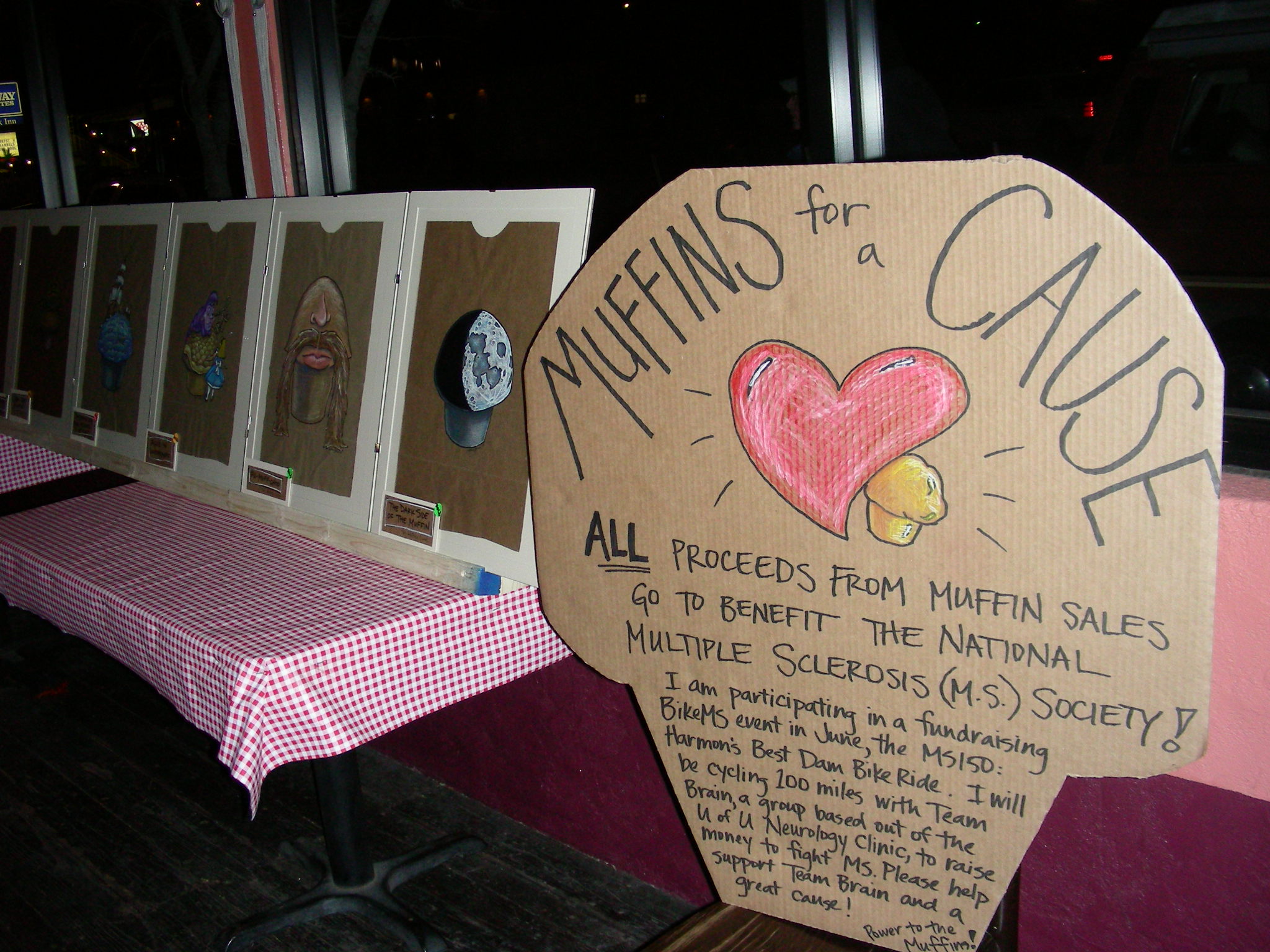 The Love Muffin Cafe in Moab hosted The Muffin Show in 2009 as part of the Moab Artwalk.
I created 30 unique drawings of muffins using Sharpie marker & Prismacolor colored pencils on recycled brown paper grocery bags. I was participating in BikeMS and each muffin sold led to a direct donation to the National MS Society.
These were so fun to create and the show was a great success. 26 of the 30 muffins were sold that night and went home with their new owners.
Below you can view all 30 muffins!
No muffins were harmed during this art show.
All images are © by Katrina Lund and may not be duplicated or used without written permission by the artist.